Dieting Two Weeks at a Time…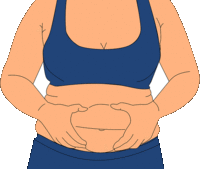 o according to an article on Lemondrop (Exactly How Long Can A Woman Actually Resist A Klondike Bar), the average woman can last 19 days on a diet before cheating.  The article failed to mention which attempt at a diet this actually was….if it was the first attempt in a while then probably 19 days is just a tad bit exaggerated.  Usually for me it will take a coupe of attempts before the diet will really stick at which point I usually try to do a two‑week on and then a few days to a week off and then two-week on sort of routine so you actually see an end in sight which is easier to follow through with then a never-ending diet.  The Scarsdale diet has always been a favorite of mine and works without a doubt the best.  I detailed this diet in my book, Making Light of Being Heavy.
The article also mentions that the dieter will spend on average $250 on dieting paraphernalia including workout clothes, exercise equipment, magazines, books, gym memberships, etc. prior to the begin of a diet three times a year.  Again, not true for this professional dieter.  My main focus when I am going to be starting a diet is what I am NOT going to be able to eat for two weeks at which point I will promptly indulge in exactly that.  For all of us who are professional dieters, we already have the books, the clothes, the equipment, and so on.  Heck, we have had it for years and if these other women are spending $250 each time they start a diet then they are just plain crazy.  As a professional dieter, my main goal is to get geared up for the diet letting myself know that I will not be missing a thing because I just ate it and, besides, two weeks is definitely doable. If I do happen to buy a new piece of exercise equipment it will be a new hula hoop for $3.99 at Walmart because my current one has a kink in it!
Until next time, keep laughing!