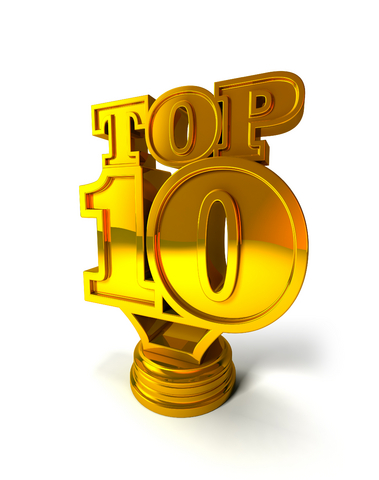 With so much negativity out there about being fat, in my book I decided to focus on some positive points for us fat chicks and created a "Top 10 Good Things About Being Fat" list.  Seriously people, who has time to be negative – enjoy every day like there is no tomorrow and stop sweating the small stuff!!
10.  It gives new material for "Yo' mamma so fat…" jokes.
 9.   You will live longer if lost in the woods.
 8.    It is common knowledge that fat girls have better personalities.      
7.    Better insulation – I haven't bought a winter coat in over 10 years.
6.    Sorry skinny girls, but some men do like more meat with their potatoes.
5.    Fat girls have bigger boobs.
4.    In relation to # 5, our upper bodies can be used as flotation devices.
3.    Built in Botox for our faces. 
2.    We can pig out whenever we want because people think we do anyway. 
And the number one good thing about being fat is….
1.    Guaranteed to have a marriage proposal by at least one man over the age of 60.
Hey!  Check out my YouTube video – Fat Chicks and Unfriendly Chairs
http://www.youtube.com/watch?v=PQR5AC-r9qU
With a bunch of butt shots with measurements (yes I said measurements!) coming up to the slow rocking beat of stripper music, my video Fat Chicks and Unfriendly Chairs definitely has the market cornered on making light of being heavy 🙂  Making Light of Being Heavy is a comical book with opinions and observations from a fat chick's point of view that puts an unexpected and funny spin on dealing with the fat gene!
Until next time, keep laughing!