Turn down the heat to lose weight…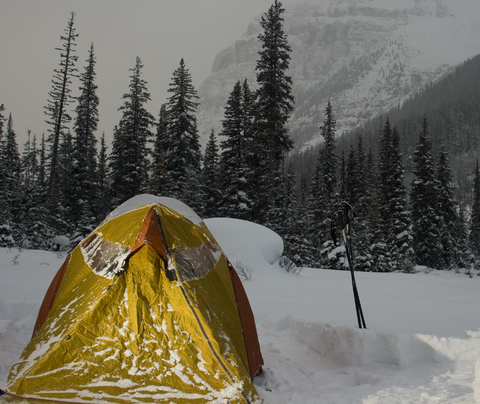 Don't go on a diet, just pitch a tent outside to lose weight in the winter. According to an article on The Body Odd, a new study suggests that if you lower the temperature in your home you just might lose weight. "Researchers suspect that rising indoor temperatures in British and American homes may have contributed to the obesity epidemic. The theory is that we burn fewer calories when our bodies don't have to work as hard to stay warm, according to a report published in Obesity Reviews."
"Research into the environmental drivers behind obesity, rather than the genetic ones, has tended to focus on diet and exercise – which are undoubtedly the major contributors," said the study's lead author, Dr. Fiona Johnson, of the UK Health Behavior Research Centre at University College, London. "However, it is possible that other environmental factors, such as winter indoor temperatures, may also have a contributing role."  http://bodyodd.msnbc.msn.com/_news/2011/01/26/5917711-turn-down-the-thermostat-your-heater-may-be-making-you-fat
Well, since I already practically freeze myself and son out in the winter to save money on oil, it must be that dang fat gene that keeps me from getting skinny in the winter.
Hey!  Check out my YouTube video – Fat Chicks and Unfriendly Chairs
http://www.youtube.com/watch?v=PQR5AC-r9qU
With a bunch of butt shots with measurements (yes I said measurements!) coming up to the slow rocking beat of stripper music, my video Fat Chicks and Unfriendly Chairs definitely has the market cornered on making light of being heavy 🙂  Making Light of Being Heavy is a comical book with opinions and observations from a fat chick's point of view that puts an unexpected and funny spin on dealing with the fat gene!
Until next time, keep laughing!