Fat tax will affect skinny chicks too…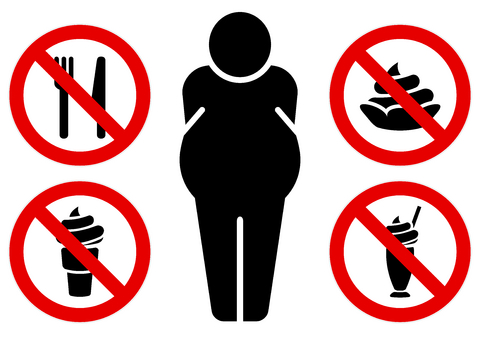 If you have been reading my blog, you already know my opinion on this whole fat tax thing. To be honest though, I hadn't thought about how it will affect people on the other end of the fat spectrum – those who are skinny and have trouble maintaining their weight.
ClassyRose makes a valid point in her blog article, "A Fat Tax – It Won't Work."
"Every time I go to the grocery store I find there is another product I'm used to purchasing that is now lower in fat, calorie, sugar, salt.  A jar of jam now has 50% less calories but I'm paying the same price and would have to use twice as much to get the same amount of calories as I did before."
"I need all that so-called "unhealthy" stuff just to maintain my weight, never mind trying to gain some. And so does anybody else who suffers with Crohn's Disease, Cystic Fibrosis, Cancer and other ailments where maintaining and gaining weight is difficult."
"Don't we have enough problems to deal with already without having to find the extra money needed just to pay for the calories we need."
Over the years as a professional dieter I have read a lot of information that the low‑fat versions of food aren't any better for you because of what they need to do to make it low-fat to begin with.  For years and years it has been drilled into our heads that a low-fat diet is the way to go and now all the shelves in the grocery store are filled to the brim with low-fat versions of just about everything.  Look around you, do you think it is working??
Hey!  Check out my YouTube video – Fat Chicks and Unfriendly Chairs
http://www.youtube.com/watch?v=PQR5AC-r9qU
With a bunch of butt shots with measurements (yes I said measurements!) coming up to the slow rocking beat of stripper music, my video Fat Chicks and Unfriendly Chairs definitely has the market cornered on making light of being heavy 🙂  Making Light of Being Heavy is a comical book with opinions and observations from a fat chick's point of view that puts an unexpected and funny spin on dealing with the fat gene!
Until next time, keep laughing!
Related Articles