Weight loss reality TV…good or bad?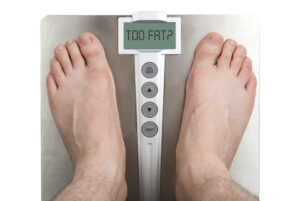 I think there might be varied opinions on this one, but for me personally I do not even watch them because it really isn't "reality."  I remember when the Biggest Loser show first aired.  Having been a professional dieter my entire life, I was curious to see how these people were going to lose such huge amounts of weight because some of the results on the previews were quite shocking to me.  Early into the show I discovered how this was being accomplished and never watched another episode.
These shows are very popular and I think they have some good points as well as some bad points.  To name a few, I really dislike is that they are in no way realistic with an isolated environment, 24/7 access to doctors, dietitians, fitness instructors as well as other professionals, and most importantly the absolute ridiculous amount of exercise each day.  For the average professional dieter such as myself, I have a few responsibilities like my family and work that takes up about 75% of my day which would make it virtually impossible to achieve their routine.  And besides, there is no way I am going to miss an episode of NCIS, CSI, or Castle…seriously no way.
Now on the upside, they do provide a good dose of inspiration for someone who just hasn't jumped on the ol' diet bandwagon.  Just as important, some discuss health, diet, cooking and meal preparation, motivation and attitude, as well as targeted exercise.
With that said, it is unfortunate that society has created such as warped sense of body image that these shows actually exist to begin with.  The global message should not be directed at what is perceptually wrong with you, but rather what is great about you!  Healthy people come in all shapes and sizes and once you feel good about yourself, everything else will fall into place including weight loss.  That's my story and I'm sticking to it.
Hey!  Check out my YouTube video – Fat Chicks and Unfriendly Chairs
http://www.youtube.com/watch?v=PQR5AC-r9qU
With a bunch of butt shots with measurements (yes I said measurements!) coming up to the slow rocking beat of stripper music, my video Fat Chicks and Unfriendly Chairs definitely has the market cornered on making light of being heavy 🙂  Making Light of Being Heavy is a comical book with opinions and observations from a fat chick's point of view that puts an unexpected and funny spin on dealing with the fat gene!
Until next time, keep laughing!
Related articles